TASK 3
SOURCES OF INDOOR CHEMICAL POLLUTANTS
Alphabetic listing
Indoor air contaminants can originate within the building or be drawn in from outdoors. If contaminant sources are not controlled, indoor air quality (IAQ) problems can arise, even if the HVAC system is properly designed and well maintained. So it may be helpful to know about the possible sources of the chemical pollutants.
Before listing the sources, four categories of sources can be drawn up:
§ Outdoor sources: industrial pollutants, exhaust from vehicles, pesticides, radon…
§ Sources from the building equipment: stoves, heaters, fireplaces, carpets, curtains, computers and other office equipments, air cleaning device, clothes dryers, wall coverings, floor coverings, furniture…
§ Sources from human activities: body products, household products, cooking, smoking, painting…
§ Indoor chemical and physical reactions: ozone/terpenes reactions, re-suspension…
Here you can find an alphabetic listing of the chemical indoor sources (the listing may not be exhaustive):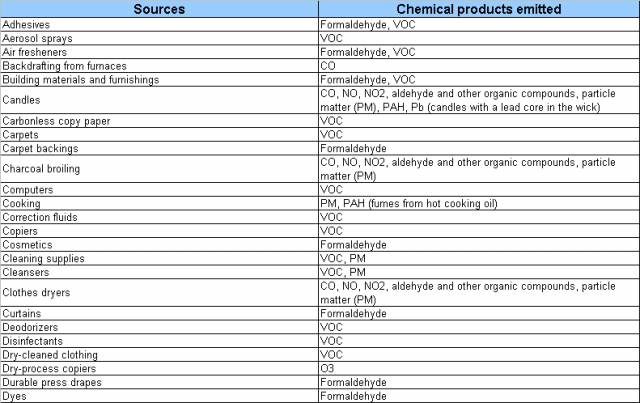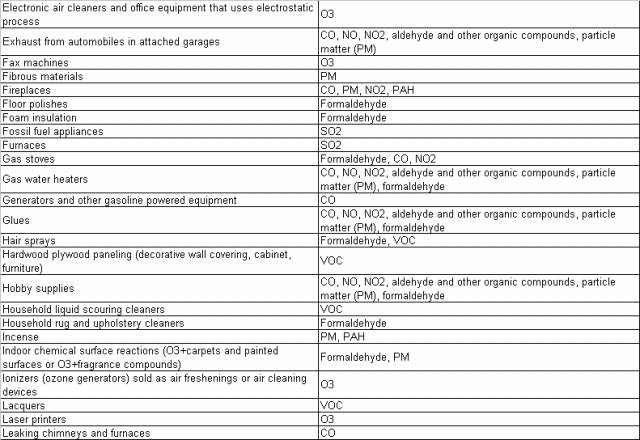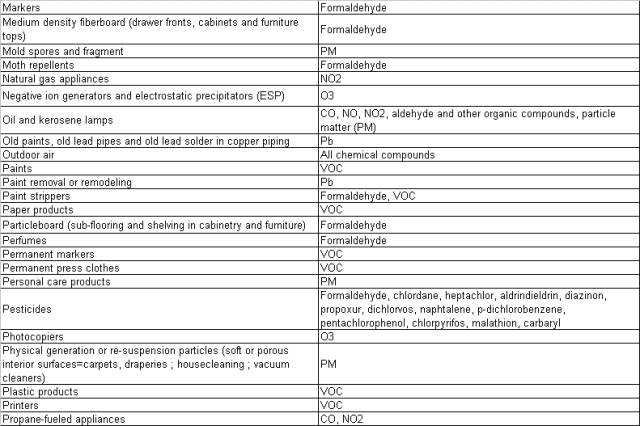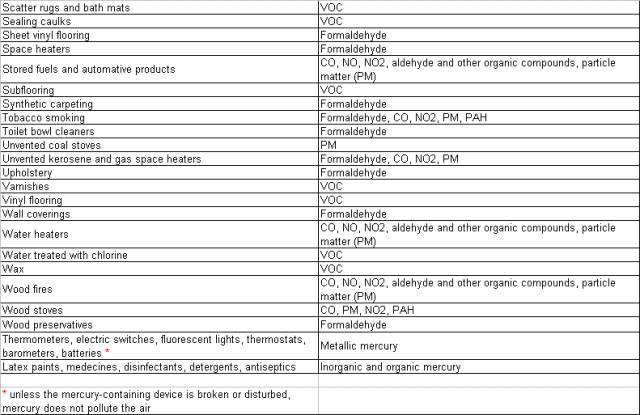 You can send comments : aub@niras.dk
Started by NIRAS supervisor Sergio Fox on 27th March 2006.
© COPYRIGHT 2001 ALL RIGHTS RESERVED Aurelie.dk